The Biomedical Engineering Laboratory is located in unit #1125 at the Stephenson Research and Technology Center with facilities including laser Doppler interferometers (measuring vibrations at nano-scales), material testing systems, microscopes, signal analyzers, data acquisition system, sound delivery and monitor system, surgical suite with surgical microscopes, drilling system and irrigation/suction apparatus for human temporal bone and animal studies, microtomes for histology study, tympanometers, freezers, computers, various engineering software packages, etc. The research activities in Biomedical Engineering Laboratory are centered on basic research to understand structures and functions of living systems and applied research to develop new and improved devices and products for medicine and biology.
<![if !supportLineBreakNewLine]>
<![endif]>
Primary Research Areas:
Tissue biomechanics (e.g., mechanical/acoustic properties of soft tissue and bone)

Biomechanics of auditory system

Implantable devices (e.g., implantable hearing devices)

System physiology and

hemodynamics

(e.g., blood flow in the lung)

Mathematical modeling of physiological systems (e.g., finite element modeling of human ear for sound transmission)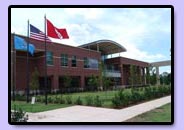 Laboratory Profile:
The Biomedical Engineering (BME) Lab is in the school of Aerospace and Mechanical Engineering of the University of Oklahoma (OU) and the OU Biomedical Engineering Center.
Director of BME Lab is Rong Z. Gan, Ph.D., Charles E. Foster Chair, Professor of Biomedical and Mechanical Engineering. Dr. Gan is also an Adjunct Professor of Physiology at the Department of Physiology, OU Health Sciences Center.
Graduate students, undergraduate students, post-doctoral fellows, research scientists, and physicians/surgeons (e.g., ENT and Orthopedics) are working in the lab on different research projects funded by National Institutes of Health (NIH), Department of Defense, National Science Foundation (NSF), and Oklahoma Center for Advanced Science and Technology (OCAST).
Contact Information:
Rong Zhu Gan, Ph.D.
Presidential Research Professor
Charles E. Forster Chair
Professor of Biomedical and Mechanical Engineering
School of Aerospace & Mechanical Engineering
865 Asp Avenue, Felgar Hall, Room 200
University of Oklahoma
Norman, OK 73069-1052
Phone: (405) 325-1099
Phone: (405) 325-6668 (Lab)
Fax: (405) 325-1088
E:mail: rgan@ou.edu